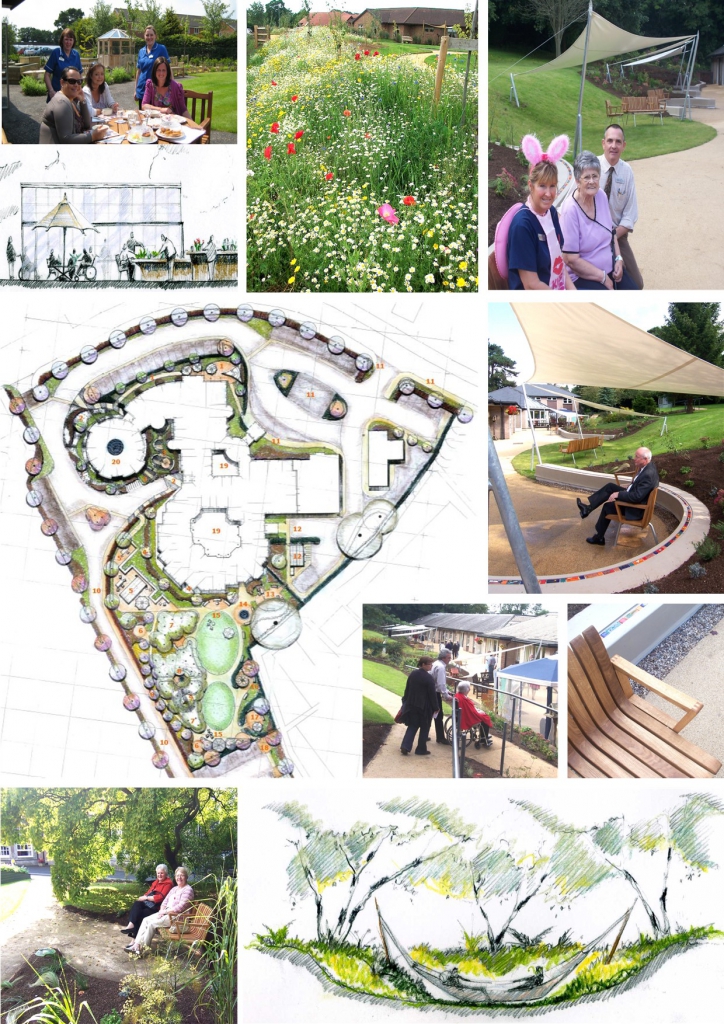 Our work in healthcare settings demonstrates the therapeutic benefits of multi-sensory landscape settings on the health & well-being of the whole community, including: service users, clinical and support staff, and visitors, enhancing the speed of patient recovery and improving staff's working lives & productivity. We have healing placemaking expertise in a range of healthcare settings, including:
Acute Care / General Hospitals
Primary Care Settings
Elder Care Settings
Hospices
Paediatric Care / Play Settings
We work through inclusive consultation to create a multifunctional outcome:
Clinical Program – supporting the delivery of specific clinical & care programs, in bespoke designed outdoor, multisensory spaces
General Therapeutic Benefit – enhanced natural settings, supporting mental and physical wellbeing of the staff team, service users and visitors, and providing high quality venues for meetings & conference break out, play, horticulture therapy, performances and exhibitions
As an Enabler to CABE Space (Commission for Architecture and the Built Environment), Director, Michael Westley, served on the (UK) NHS Design Review Panel.
His research and practice with partners including the European Centre for Environment and Human Health (https://www.ecehh.org/ ) has helped produce key green Infrastructure & Wellbeing guidance publications, including; "Public Health & Landscape Creating Healthy Places", UK Landscape Institute 2013, "Design for Healing Spaces Therapeutic Gardens", Winterbottom D. & Wagenfeld A., Timber Press, 2015, and "Everyday Green Space and Experienced Wellbeing: The Significance of Wildlife Encounters" Landscape Research, Taylor & Francis (Routledge) 2016, with Bell, S., Lovell, R., Wheeler, BW.
Please contact us to explore how we can work with the people and place and of your project setting to realise its potential …
Grenville Ward (Post-Operative Elderly & Stroke Care) Treliske Hospital, Royal Cornwall Hospital Trust- (Temporary) Therapeutic Landscape/ Courtyard Design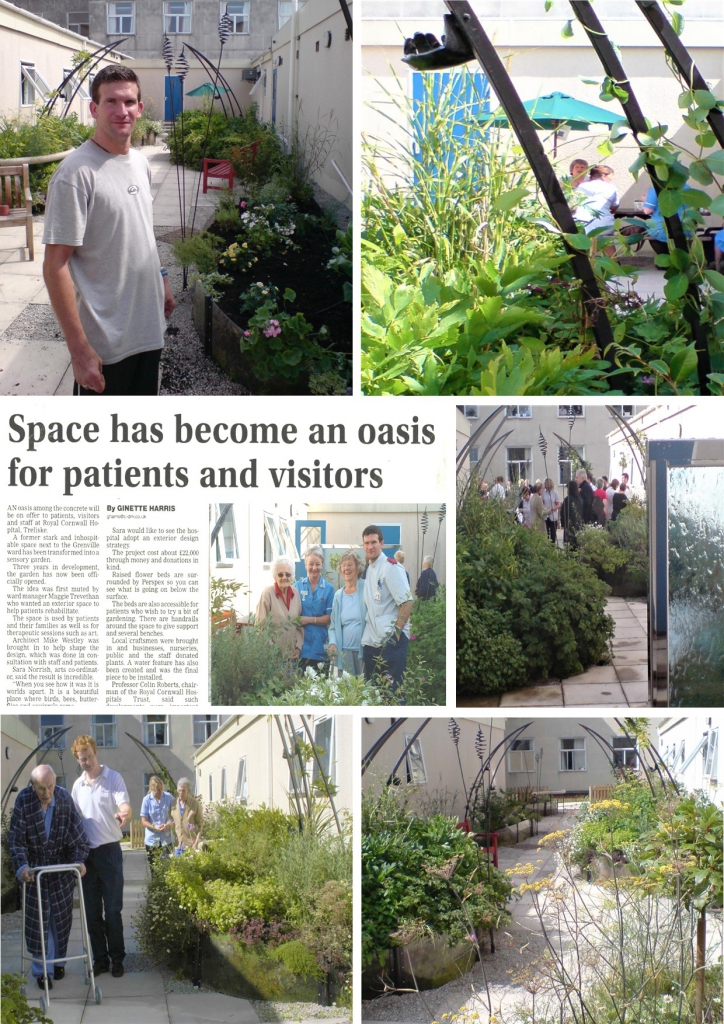 Dolphin House, Treliske Hospital, Royal Cornwall Hospital Trust- Therapeutic Landscape/ Courtyard Design for Community Child Health Team for children and young people in Cornwall who have a significant developmental disability or vulnerability (with Alan Munden https://www.jubileewharf.co.uk/flats-moorings/quay-designs)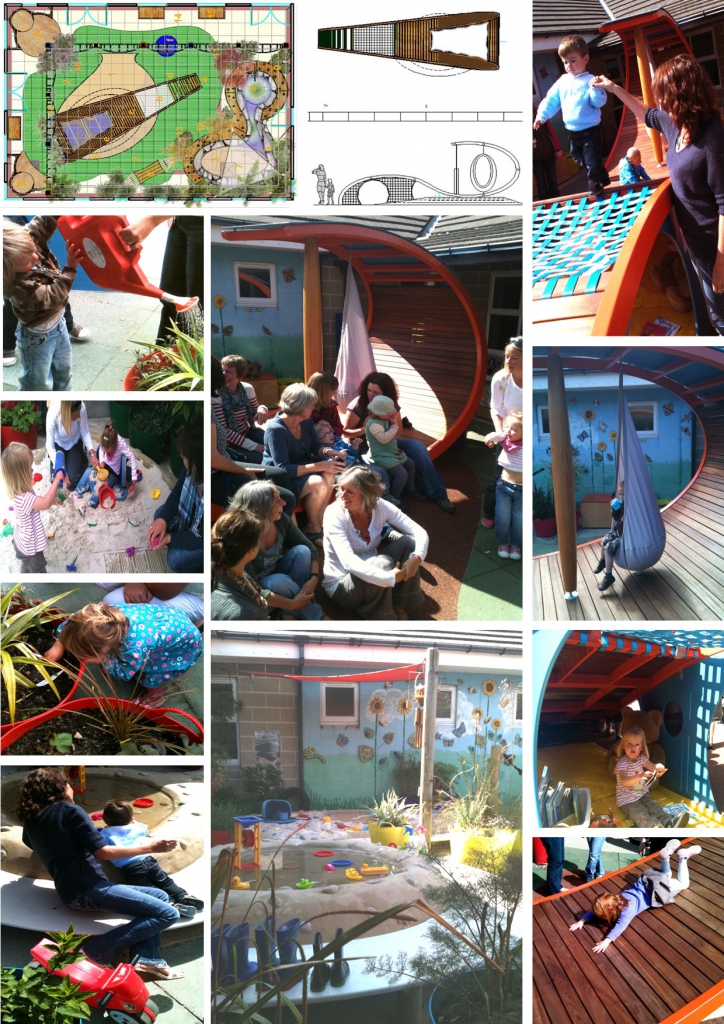 'Play 4 Life', Treliske Hospital, Royal Cornwall Hospital Trust- Therapeutic/ Play Landscape Design serving Hospital School and Clinical Wards services and Hospital visitors