PATHWAY TUTOR & MENTORING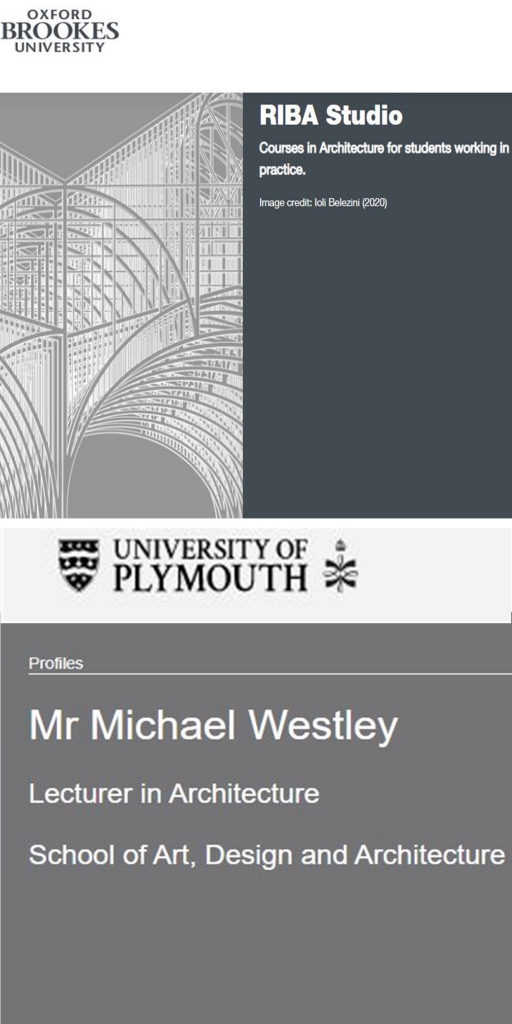 Westley Design's Director, Michael Westley brings an expertise to this service derived from his post of Lecturer in Architecture at Plymouth University School of Art Design & Architecture, where he has developed and delivered undergraduate and postgraduate courses since 1994. He is a Chartered Member of the Landscape Institute (C.M.L.I), Fellow of the Higher Education Academy (F.H.E.A.).
Michael has also worked as a professional advisor on PhD programs, and has served as an External Examiner and guest lectured on Landscape Architecture course programs across the UK and in the U.S.
He is a licensed Personal Tutor with the Royal Institute of British Architects (RIBA) program at Oxford Brookes University, for student Architects wishing to complete their Part I & II Professional Pathway whilst working in practice.
He has also delivered training for The Landscape Institute (L.I.) Professional Pathway, Commission for Architecture & the Built Environment (CABE Space), Design Council CABE and Creative Excellence South West.
Please contact him, to explore how he might assist you with your training and mentoring requirements …